Among many jewels you can find in bella Istria, you will not go wrong with Camp Diana. This small, secluded campsite near Pula is a perfect holiday spot for a memorable vacation. Whether you'd like to explore the rich cultural and gastro offers in the vicinity or relax under the deep shade of the trees or enjoy sunbathing by the pool, Camp Diana will offer you all that and much more.
Making the map for Camp Diana was a lovely experience and we got a chance to meet Kristijan Modrušan, the camp's owner and carry out a collaboration to mutual satisfaction.
Tell us something about you and your camp?
I'm Kristijan Modrušan of Camp Diana. It's a small, family-run campsite near Istria's ancient city Pula. The camp was established in 2002 and since then we have committed to extending one-to-one hospitality to all our guests, making sure to follow our motto "Where You'll Be Welcomed with Pleasure and a Smile".
How did CampMap help you?
CampMap helped us to care for our guests. Since we don't have borders on our pitches, the map helps our guests to better visualize the camping places we offer with 360 photos. Our guests can easily navigate the campsite, taking their camping experience to another level.
Did something change after choosing CampMap as your partner?
We were among the first private campsites in Croatia. We understand the importance of leading the industry and since CampMap is a new company, we were naturally interested to lead in the innovation and transformation as well. We also share the same goal of making camping simple and easy for everyone to enjoy.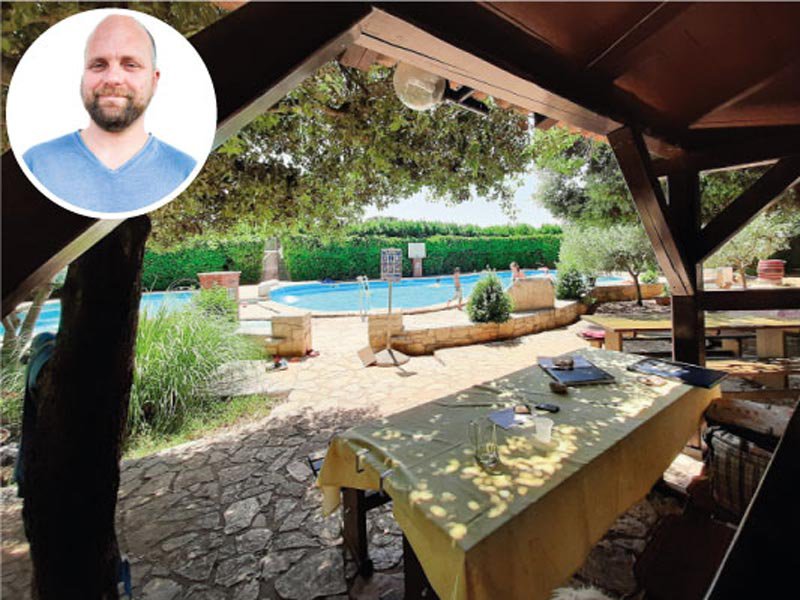 Would you recommend other campsites to work with CampMap team?
Of course. CampMap is a truly dedicated and detail-oriented start-up company that will cover all the possible little nuances to make your CampMap work.
Anything you wish to share with other camp owners out there?
Share and collaborate! In camping industry it's always important to share the information so that you can constantly communicate the latest updates to your guests. We always try to get the latest offers about our destination, and we also try to inform our guests about local food and what souvenirs to buy or which attractions to visit. It is important to communicate with the guests that way you will understand their needs better.
Take a look at Camp Diana's map, and remember to:
Zoom and Pan with your mouse or fingers
Click on any feature or pitch to see more details
360 Photos can be seen by clicking on any pitch and selecting 360 Photo
Click the square icon top right for the full screen experience