2021-12-21
News
Camping tips
Here are a few gift ideas on how to make every camper happy.
Camp Mugs
Just one or the whole set, mugs are a must for every camper. They come in all shapes and sizes, but make sure that you get the most practical one for your favourite camping enthusiasts. Our team recommends you to go with the retro-classic enamel mugs. We encourage you to be creative and make your own camping-themed design for the most unique mug set.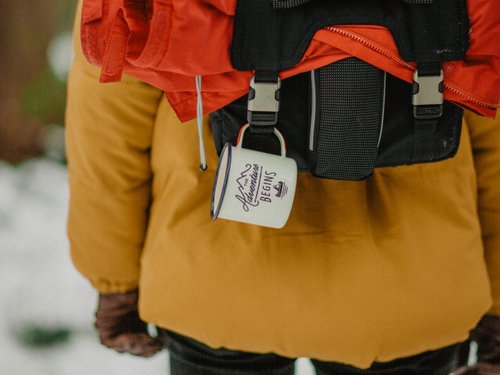 Multiple rooms tent
Christmas time is perfect to upgrade camping equipment for your next family vacation. This is a great gift if your family is growing, or if you just need more space when camping. Having a bigger tent can be practical on a rainy day, just pack some boardgames and fun time can begin.
Sleeping & relaxing accessories
Being one with nature means you need to recharge your batteries while relaxing and sleeping under the stars. Hammock and a sleeping bag are not just a nice gift, but practical ones as well. Make sure they are made from durable materials and very comfy. If you want to cuddle next to your "significant other" a simple blanket might be the choice you should go for. If you want to be more romantic, we recommend pairing it with a picnic basket.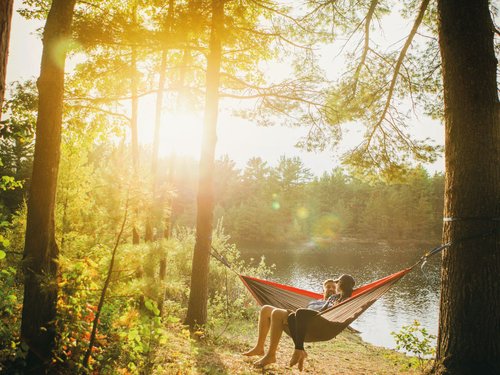 Back to basics
Every camper needs to update the basic equipment every now and then. A new folding chair, a camper cooking set with some pots, plates and maybe a frying pan or a cooking stove is not a bad choice. They are practical, and part of the essentials packing list for every camping lover. Not to mention that a good portable electric camping grill will make any grill master love you forever!
Modern camper
Being outdoorsy means your friends and family like to explore nature, so make sure your favourite modern explorer has the proper modern tools – a power bank to keep the phones ready for the next Instagram selfie, a smart watch to keep track of those steps when hiking, or a portable speaker to keep the party going, might be just the perfect gift you are looking for.
Practical and safe
Do you need to fix something on the go? Or maybe you just forgot a bottle opener; a traditional multitool as a Swiss Army Knife can be a great camping companion. You can never miss with some safety equipment to help your camper stay safe - a head lamp or a pocket size first aid kit. If you are crafty, you can even make some organic insect repellent and give it out to your family for Christmas.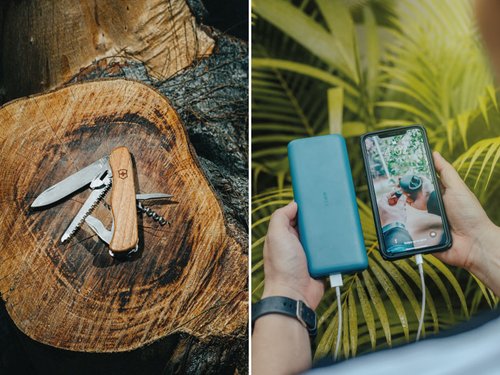 Great ideas for kids
Have your kids already caught the camping-fever? You can bring the good vacation memories to their playroom with some themed toys like a camper van from LEGO orPlaymobil , a camping themed puzzle or a walkie talkies set. You can also get ready for your next family adventure and prepare some board games for those fun summer evenings.
Camping all the way
To keep the camping memories going all year around, some themed gifts can be nice. Nice and warm "I'd rather be camping" socks, a camping guidebook or a "Happy camper" doormat maybe. There are many other great gifts for your friends and family who love to go camping. A good mixture of funny and practical should be the way to go when deciding what to get for your loved ones. If you need more inspiration or if you want to be crafty and make some gifts on your own, you can find more inspiration on Pinterest.