2022-03-04
Camp management
News
As of recent you may have heard the term Eco being thrown around more often than not, and it`s no surprise really. Everyone in the world is aware of the fact that severe and rapid industrialisation has caused many irreversible changes to the global climate, but that has been the subject of many a research for half a century now, following Guy Stewart Callendar`s research in 1950 about linking rising temperatures with increasing carbon dioxide levels, so why the rise in popularity now?
According to speculative estimation formed by a board of various reputable scientists in the field of Climatology (atmospheric sciences), the Earth has around 8 years (until 2030) left until the damages caused by the pollution reach an irreversible tipping point from which our planet might not be unable to recover.
Okay but where do the Camps come in?
The truth is, this matter does not concern Camps alone, it concerns the entire species as a whole. It's a collective effort that involves every branch and every sector, albeit to different degrees, but where special policies and laws have to be enforced on the biggest offenders. To have a choice is what separates eco-tourism from other branches in the eco-friendly efforts.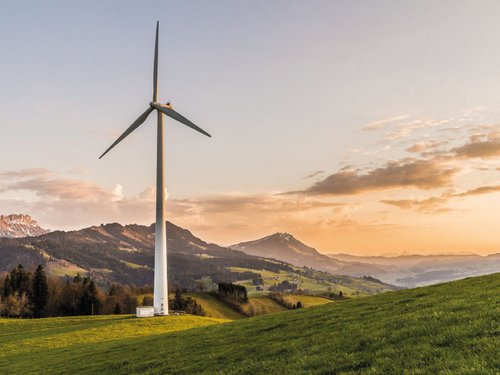 What are the steps to becoming an eco-Camp?
Becoming environmentally friendly by definition means zero waste camping or sustainable camping, so the focus is mostly centred on using non disposable products, consuming natural grown produce and minimising the waste disposal.
To become an eco-Camp doesn`t mean to outright forbid your guests to leave waste on your campsite. It is to create an environment where the guests feel compelled to not tarnish it with trash, and that entails things like creating an abundance of disposal bins throughout the campsite, offer organic food at your restaurant and kiosk, selling mostly naturally crafted products in your goods store, eliminating all plastic cups and plates, as well as other things that might be considered non reusable.
Now becoming an eco-friendly campsite might be a drastic change, might be even expensive, but such advancements need not be done in a single night, however if you are in need of a renovation or maybe planning to update some of your facilities, try going the eco-friendly route and you might earn yourself the coveted Eco-Camping badge.
What are the benefits of becoming eco-friendly?
There are a multitude of reasons that might seem obvious as to why being an eco-Camp might be beneficial to your campsite, but there are also the less known factors that might help you make the jump towards becoming eco-friendly:
Reducing the impact on environment
The first and most obvious reason is that you will help better the world by decreasing global pollution, not only are you helping the entire planet but also yourself by ensuring a bright future for your campsite in luscious greenery and pure clear water.
Promoting environmental conservation
Just as others are doing so currently, you would join the movement to spread awareness and promote the idea of saving the environment. The more people collaborate the sooner the result will begin to show itself!
Reducing expenses
While the costs for implementing eco-friendly measures may not come cheap at first, in the long run they will prove to be much more cost efficient. Just like purchasing an Electric vehicle and saving on gas, by rejecting the usage of disposable materials such as plastic and paper and instead implementing a digital solution where you do not need paper, or bio degradable bags and bottles where you use plastic instead, will make an enormous difference.
You attract what you reflect
Logically, if you are labelled as an Eco-Camping you will attract audiences that are resonant with the message you are promoting, and with eco-friendly campers, you will hardly have to worry about cleaning up afterwards, which in turn means both reducing costs and preserving the beauty of your campsite.
Green taxes
In an effort to encourage the population to live more environmentally friendly, most governments now offer tax breaks and incentives so that you can meet your expected eco-friendly goal. Those tax breaks apply on a multitude of renewable energy products such as solar panels.
Eco Labels in Europe
Here are several labels for European campsites to consider.

ECOCAMPING
ECOCAMPING promotes nature conservation, environmental protection, safety and quality in the camping industry. They provide support by advising and training campsite entrepreneurs and personnel. After the successful implementation, the campsite is awarded with the ECOCAMPING Distinction.
Green Key
Green Key is a voluntary eco-label for tourism facilities. It promotes sustainable tourism and aims to contribute to the prevention of climate change by awarding and advocating facilities with good initiatives.
The Greener Camping Club
The Greener Camping Club is the UK's leading environment-friendly camping organisation. It was established in 2015 by four campsite owners with a shared passion for sustainable, low impact camping holidays.
EU Ecolabel
The EU Ecolabel was established back in the year 1992 and it is recognised across Europe and worldwide as a label of environmental excellence that is awarded to products and services meeting high environmental standards throughout their life-cycle. Find out more about this initiative here: EU Ecolabels for campgrounds
Proud of our partners
Camping Glavotok on the island of Krk is the first camp in Croatia to receive the prestigious European ecological label ECOCAMPING for the quality management of campsite in accordance with the principles of sustainable development and ecology.
The main goal of Camping Kovačine is to preserve natural values and the purity of the environment and for their campaign for more sustainability in camping tourism they have been awarded with the ECOCAMPING label and the Green key label.
Campsite Vransko lake Crkvine is proud owner of this label and it is situated in the protected Nature Park Vransko lake.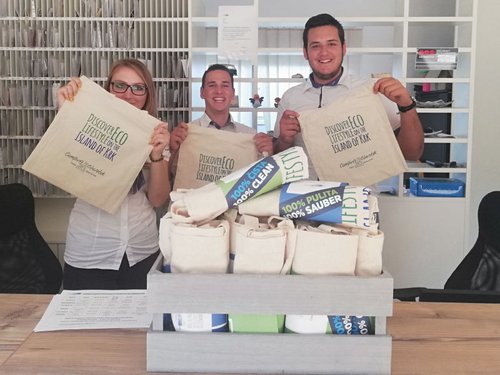 In conclusion
The ever-increasing appeal of diving in the waters of environmental friendliness is becoming more popular by the day, partly due to the reasons that campers and camps both living in the midst of nature feel compelled to give back to the nature that they enjoy and partly because it is simply the right thing to do.
The fight to push back global warming will likely continue for a long time, but it is never too late to start! From the simplest things like the individual`s separating recyclable from non-recyclable waste, to the grander initiatives to switch towards a zero waste policy in an entire business.
It's time to GO green!