A digital nomad here, a nomad there, a nomad everywhere :-)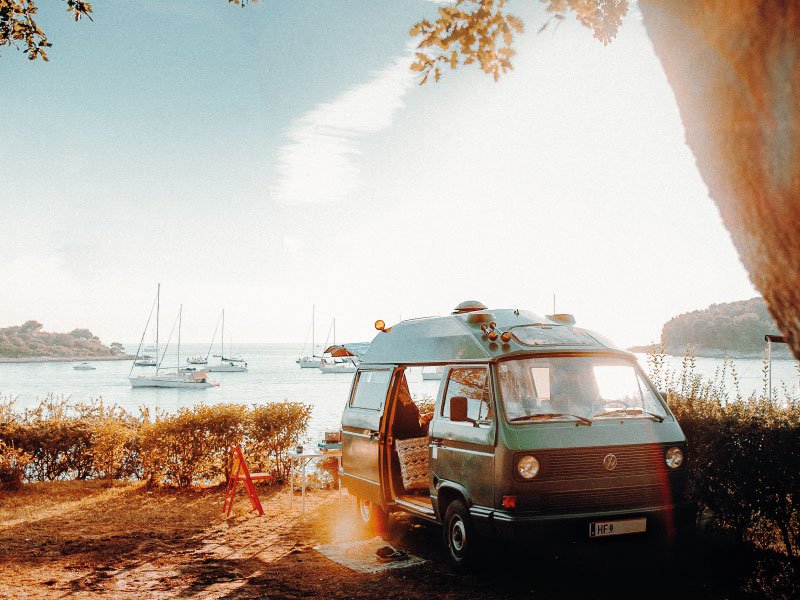 In the last couple of months Croatian National tourist board completed a very successful digital nomad campaign called Croatia, your new office.
At first it may seem all you need to travel and work, is to find ways to stay in camping areas with good internet connections, where you can enjoy the amenities of vacation lifestyle, while working by the pool or beach area. Trends in 2021 are showing that with Covid situation more people are deciding to work remotely and by remotely does not always mean home. In fact, people tend to find places outside of their home environment to motivate them on their work obligations. For that reason, camp owners have a huge advantage, because their surroundings by the sea are usually very pleasing to the digital nomad, who needs to focus, but also let their mind wander to boost their creativity. And we all know that being by the sea rejuvenates your body, mind, and spirit.
Why is Croatia a perfect place for digital nomads?
Croatia boost some of the most amazing spots, that digital nomads could easily see as their next home away from home, a digital retreat for the creatives.
From 2021 Croatia started to offer a visa for Digital nomads, that is actually a work permit you can apply for and it helps you move around Croatia and work remotely. As already mentioned, their Croatian National tourist board is putting a strong emphasis to attract digital nomads from all over the world and actually organizing digital weeks to help you find Croatia as your new working while exploring, destination.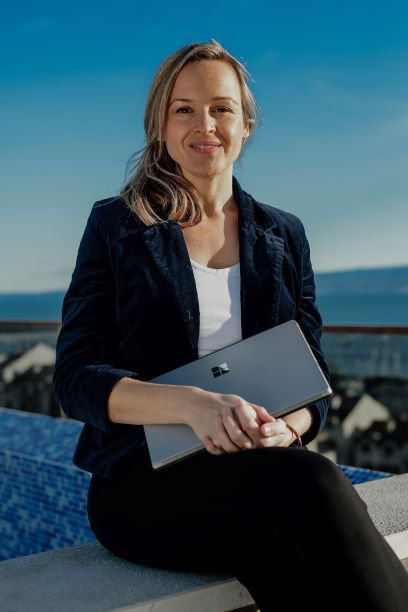 Tanja Polegubic - Saltwater founder
Tanja, from Saltwater and the Digital Nomad Association Croatia and an award winning author of major digital events, one held in Zagreb and one in Dubrovnik had this to say about Digital Nomad trends that emerged in Croatia:
"The biggest trend emerging is the different type of worker who is now considering Croatia. Traditionally, it has been tech or design fields, but now even radio hosts, ecommerce brands, coaches - all are coming to Croatia. Also, in summer, there were never more people coming to book at our coworking spaces. Normally, this is an expensive time, so I expect lots more would be interested in coming in the cheaper off-season months. The discovery of the natural parks and landscapes Croatia offers is also surprising for many nomads - they usually know about major cities, but once they extend their stays, they can really get to discover the more unseen places. "
Why should camp owners pay attention to the new ways of travellers
Digital nomads tend to stay in one place for a longer period, let it be at least 2 weeks to up to 6 months. It really depends on what their work consists of and how intense focus they need. Sometimes you feel like there are temporary locals, they like to adjust to the natural surroundings, but since they are tourists with money, they wish to be spoiled, taking care of and find amusing things to do while they are not working. They are used to travel off season as well, so that is a fantastic opportunity for camp owners to expand their season.
What does a good camp, that would wish to jump on this trend wagon need to offer:
A great shared area where snacks, coffee and internet connection are in abundance;
Great outdoor chill area, where people can meet, network and chat;
Sports activities that people can do in their free time (that can be hiking, swimming, diving, fitness). It is beneficial if you have a swimming pool or jacuzzi to extend the season, when there is not an option to swim in the sea;
Meditation and chill where you can practice mindfulness;
Healthy food meals provided;
Book corner, where some games are provided as well;
Entertainment provided. Let it be DJ playing, a band, just a place where you can listen to records, a painting workshop or wine tasting. Be creative and find things that local artist can provide for guests;
Creative workshops can be an extra plus for them, it can be a cooking class or dance lessons. Being authentic and connected to the region would be even more interesting.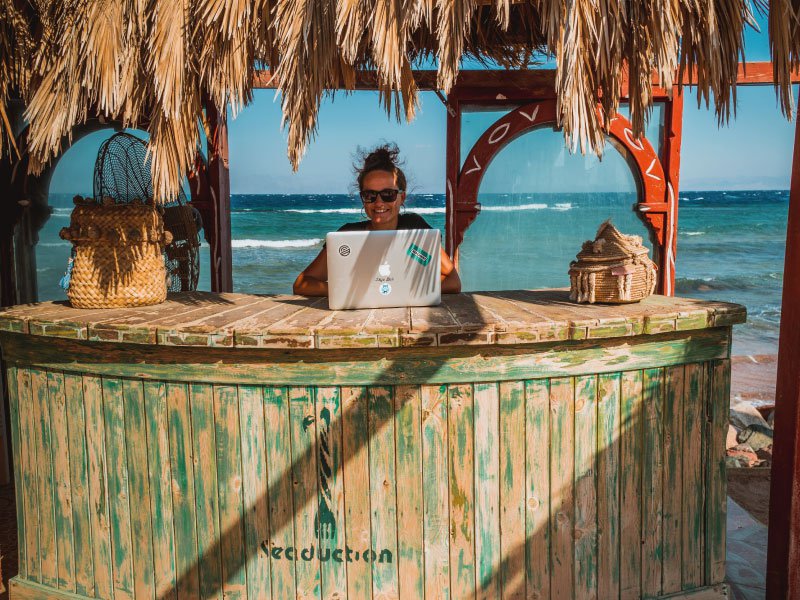 So, having all the amenities that digital nomads would enjoy is one of the options, to expand your customer base and to think creatively of what you could offer them. For starters you can start small and create digital camps in a specific period when you organize a special digital nomad retreat and measure the results and options of how you can improve to offer it on a large scale for next years. Digital remote working trends are increasing, and it will gain popularity in the next couple of months. The question remains, are camp owners going to adapt their services for the new wave of tourists?