2021-11-30
Mapping
Camp management
Customer stories
Start 2022 fresh with a new digital transformation of your campground
Start of 2020 was not what we had expected. But we made it through, and we should start looking ahead. We strongly believe that no matter what, the time is ripe enough for all of us to grow and learn and adapt to new realities. Where should we start? With freshening and digitalising our workflow.
We have dived into a new decade that expects fresh ideas and clever digital solutions. Working smart should not be hard. We know that looking into the future of your business, means constantly improving your work performance and measuring your work results.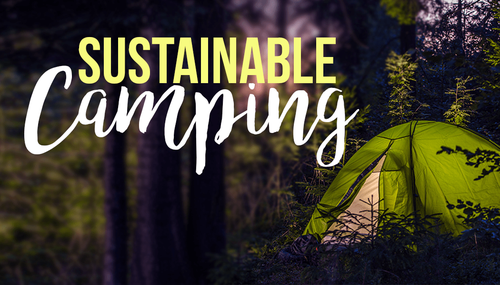 Majority of offerings and services that we used to know 5 years from now are outdated and trust us, 5 years from now, you will be working with completely new skill sets and guests wishes. So, you need to upgrade your services that you currently offer to clients and one of the most important features that are necessary to upgrade is your digital presence, including a map of your campsite.
New generation of travellers (camping is becoming a hot trend among all generations, that includes the millennials and the Z generation) are changing the ways travel bookings are made. Not only the digital area that they were born in, but they are also highly conscious of sustainable development and have a strong need for social responsibility. Especially the ones who love spending their free time outdoors. So, campsites today can't present themselves only with visually appealing websites, they need to have a strong social presence and an interactive digital map of the camp, to obtain their strong positioning and communicate their values properly.
Let's just sum up what we believe is a great map for campsites:
A clearly visible, beautiful pitch photo. An honest look, a 360-picture rotation of a pitch to be exactly sure what you are booking, so your guests can already visualize themselves in a hammock relaxing in your camp. Check, for example, our partner's maps to get a more clear idea what we mean, here.
It has all the necessary information regarding a pitch and its surroundings (how big it is, is it in a shade, what kind of surface is it on, what the surroundings look like, how far is it the beach…)
It provides navigation information (regarding the opening hours of the reception area, opening hours of the camp, toilets and all other camping services your camp provides)
It offers communication with the reception of the campsite
Users get the information about the area (what can you see, do and explore in the nearby areas)
It offers direct booking options. Your guests should be able to choose a pitch they like, see all the info about it, book and pay for it, all creating in a heartbeat with a minimum hassle. We believe in a simple motto. Check.click.book.no stress.
It is easy to use for guests and a useful tool for staff. Without having to leave the front desk, the team can easily show all the benefits and features of a specific pitch from the reception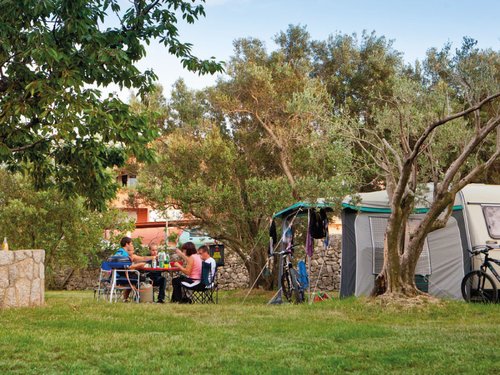 It should be a marketing tool for the whole team (with all information in one place, you can easily track some analytics of what people are attracted to the most and what they like about your camp, so to use that in your marketing campaigns. You can track what people are discussing when sharing the map and what is the most searched item. There are many great features you can track, if you have an interactive digital map on your disposal)
And last, but certainly not the least is the sustainability effect. Imagine the world, where you do not have to print any more maps and it is all there, just as a digital presence. You are changing the mindset of all people coming to your campsites. The printed maps are just impractical, and basically just a waste of paper. Let's be real - how many of your guests are really going to keep the printed map of your campsite? Not to mention the money and time it takes for you to design and print them. No bueno!
And here is the good part. All of these features and MORE is what we are doing here in the CampMap headquarters in Rijeka. We design simple, effective and the most precise maps for campsites that are currently in the market. Go on, book that free consultation meeting with us and let us help you build a map that reflects the quality of your campsite.
You will thank us next season!