2022-02-03
News
Mapping
Camp management
Well, we are in business of creating accurate, digital, and interactive maps for campsites, but you already knew that. How are we doing it? That must be keeping you up at night, right? The creation of a Camp Map is a true magical process, and we will try to break it down in some steps here.
So, here we go! Step one…
We drive around and visit some camps
After you have arranged all the terms and conditions of the collaboration with our sales team, our logistics team starts planning our visit to your camp. Why do we need to do that? Or better put it like this - Why is a visit to your camp needed? Well, we are making accurate maps of campsites, not just an interactive version of the pdf map you already have. That's why we need the most accurate data, so we need to come over for a visit (and some camping maybe 😊).
Some flying skills of our survey pilots needed
During that visit we will be walking around, taking notes, and measuring coordinates on the ground. We might also bring a drone and fly around to take aerial photos of the camp. Don't worry, our professional team is well equipped with all permits in their pocket, but keep in mind that we might need some details and information from you, so we will be in contact before we visit your camp. For example, weather is something we cannot fight against. Wind and rain will disturb the camp survey we have to do, so we will be planning our visit on a calm day.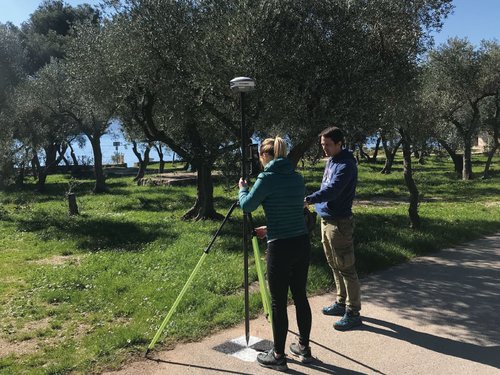 A bit of map doodling and sketching on a computer
Once our team is back in the office in Rijeka (Croatia), we start processing the survey data. Our mapping team is using the latest technology which we've customized to fit the special needs of campsites. During the mapping process we are using the information we've collected during our visit, and we are creating a digital imprint of your camp. We mark the roads, all the facilities, we check the measures of the camping places and pitches, and we combine all that data it with the inputs from the camp owners.
Some digital magic with few numbers here and some words there
During the digitization process, we are also populating the interactive map with other information, such as photos the camp owners provided, working hours and the description of sanitary facilities for example. The map gets to be organized in different layers where we can show the zones or price ranges – tiers. One of the layers also shows you the terrain, so your guests can prepare and bring proper equipment for their camping experience.
Navigation is an important feature of our maps for campsites, so our mapping and development team spend some time on the map marking all those one-way roads, stairs, and pedestrian paths, and tests it out, so your guests don't get lost!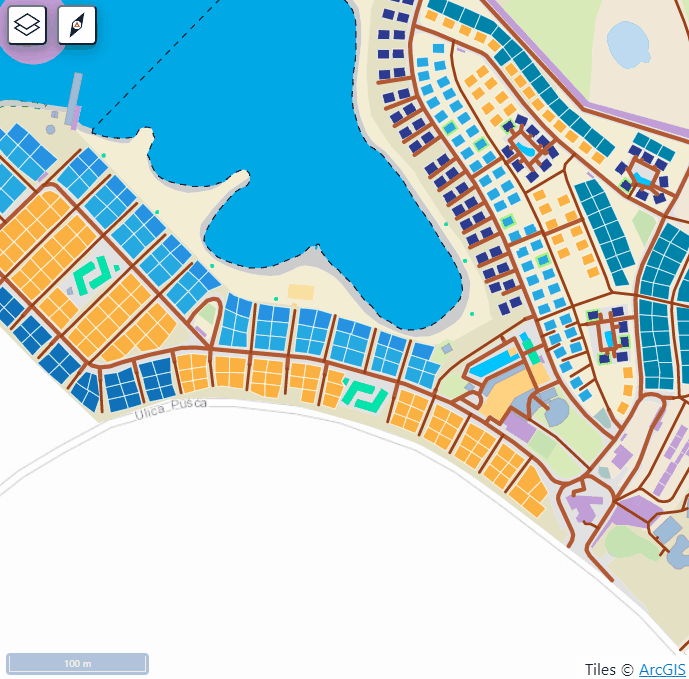 And Voilà! The Map is online!
After a few tests, the map is ready for your guest to use! All our partners have access to their Admin panels where they can change the photos and some of the information on the map, so this is the time when our Support team comes on board to help you through the process of implementing your map in your daily operations. They can help you implement the map on your website and other platforms, so you can get the word out that your campsite in now ready to be explored!