You have decided to become a camp owner, congratulations you amazing human! Now what? You have a place, you have an idea, you made everything nice and pretty and all you need right now is people to visit you. Have you made everything that you could, to attract the right kind of people? Fear not, we have prepared some suggestions how you can tackle that.
Camping has always been a popular type of vacation, but lately it has really hit it off, whether due to post-pandemic vacations or man's (re)turning to nature. There are many campsites out there, and since the competition is substantial, you would want to stand out. We have listed a few tips that might help you with that.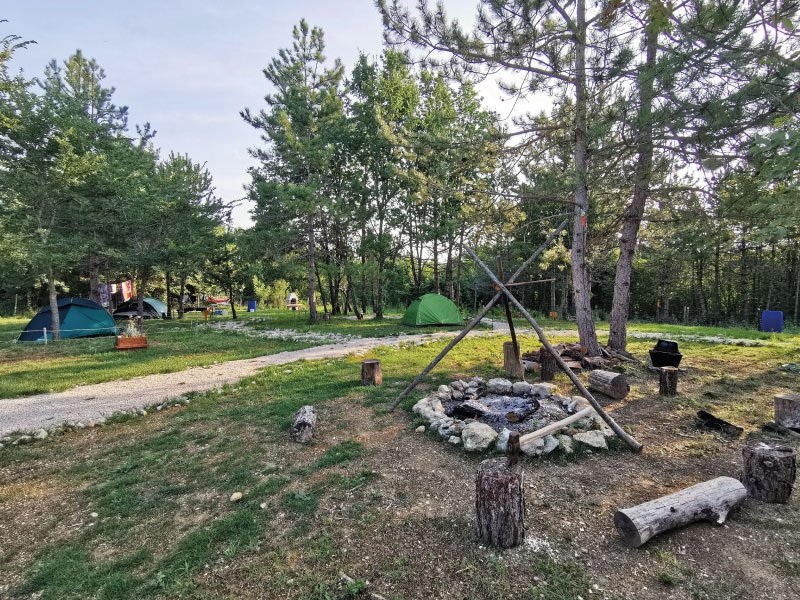 Be Unique
The obvious first step is to have something that makes you stand out. Think strategically – what do you have that nobody else does? Is it a fantastic location? Cute and practical mobile homes? Lots of space? Or you are a small camp? Do you have any attractions nearby? Do you have anything in your camp that was already there to build your brand? Sometimes things that may look like disadvantages are your strongest selling points. Being far from the seashore can be described as hidden gem for a truly relaxing camping experience, living in the wild. The same can go if you are having a problem with wi-fi connection. Make it as a statement, to leave outside worries behind.
If it is hard to reach you, make it as a quest, a secret door should be created, so people feel privileged to be staying at your place. No money for renovation? Go out and get some unique pieces from the farm markets and decorate it in an old vintage style, adding some mystery and stories from the past that can be included into the marketing strategy of the place. If space is your problem, you can create some smaller glamping cottages, like hobbit – inspired pods that are created in England or you are wanting to create a camping ground that is based on the rocks? You can get inspired by cliff camping that are gaining popularity for those really adventures campers.
Think off all the things that bothers you, change perspective and find ways to make it yours, unique and special. Whatever the terrain, find your unique selling point and go for it.
Advertise, monetize, optimize!
Now that you know your strong suit and have started to build on it, it comes down to marketing, marketing, marketing! It does not have to be anything big, nor you need to spend a lot of money or time on it. Try to use all the free automatization tool that can help you make your brand cohesive and create strong positioning in a niche market you are targeting. Your web page needs to be filled with all valuable information, creating social media channels where you post regular information and share experiences, is in a digital world necessary. After you set up all your digital tools, pay attention what happens and how people are reacting to your content. This is the fun part, realizing what people are interested about. This is the knowledge that you can use offline as well.
Learn how to connect with others and gain current information regarding camping trends. Some of the best trend resources can be found via a blog post, video YouTube content and on our web page under the blog section. Learn, explore, and change patterns until you found out what fits the most with the market you are targeting. After that, find ways to optimize the digital work, so you can focus more on what is the most important – the guests.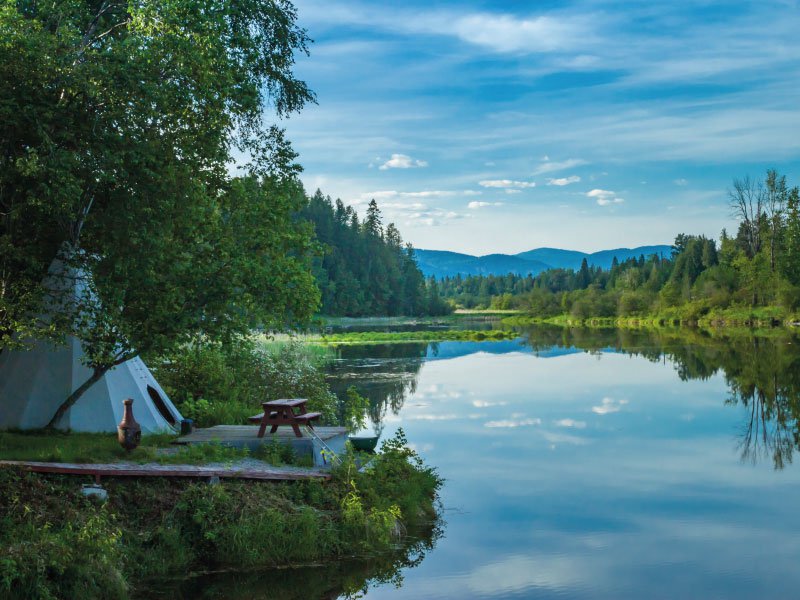 Utilize what is already there
If you have any chance to utilize already made tools, do it. Similar to looking what naturally exists in your camp, look at your surroundings. Do you want to go green and sustainable? There are great tools that will reduce paper waste, find digital options for where paper used to be the king. Choose reusable cups, switch it up from traditional use to new age ones. Maybe you can prepare lunches or dinners made from the vegetables from your garden. Collecting rainwater to water the garden can also be one way to take into consideration if thinking of sustainability and cost efficiency. And this are just some small suggestions that can be easily apply into use.
Want to connect with your neighbour who has amazing activities? Make a deal, promote them, or/ and use their services. You can do a cross promotion and that way both expand your circle of customers. Go wider and bolder! Connect with regional organizations, other camp owners, share a meal, change experiences. Don't consider them as a threat but in a way an ally, a healthy competition. Both of you have different unique selling points, just learn from each other, and stay in your lane and vision.
Find ways to implement new ways of thinking, using, and behaving in your campsite. For more ideas, look at our 6 New Trends in Camping post. Do not wait for opportunities to come along, go out there and make them happen!
Now that you are all set up and your guests are enjoying your unique campsite, ask them how do they like your camp. Ask, what they think would make their camping experience better. Nobody knows better how to improve your service than your customers. And they will feel appreciated, so there are bonus points for you in any case. Listen and see if you can implement some of the ideas. Learn from criticism, let it guide you to improvements and not resentments. Follow ups are a great learning experience in all areas where we can improve, let it be small acts of services or adding bonuses.
Let your potential guests know your campsite is more than a vacation site – it is an experience!
Let us know if ideas we posted are something you might consider or already using to attract your costumers. We would love to hear your feedback on it.
If you liked this blog, you would probably like blog post about how receptionist can improve their work in a blog post called How to be a rockstar receptionist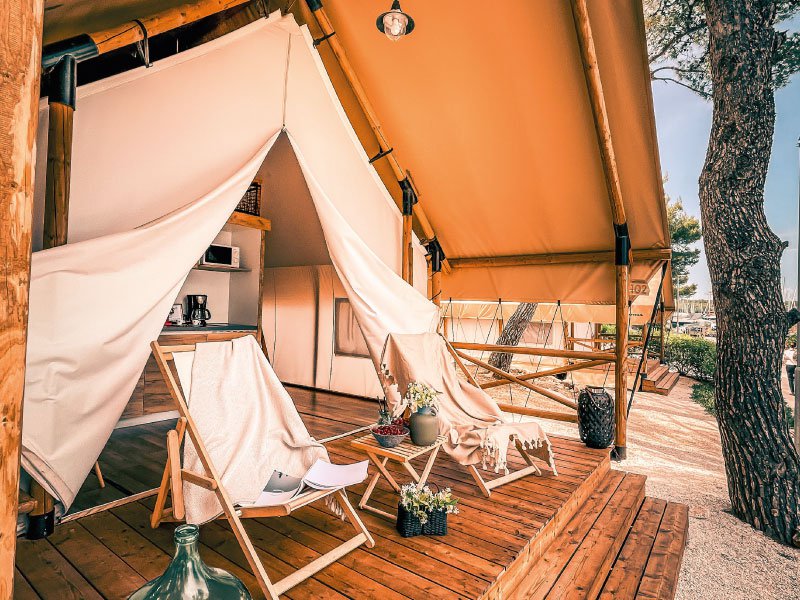 Get a Camp Manager Guidebook
To get more tips on Camping Management subscribe to our newsletter and as welcome you will get a free copy of a Camp Manager Guidebook!